St. Philip Neri Catholic School received first place in a Regional Contest at the Future City Competition hosted Saturday at Oklahoma Christian University.
The Future City Competition is a national, project-based learning experience where students in 6th, 7th and 8th grade imagine, design and build cities of the future. St. Philip Neri created
"Moscovia", a city 55 years in the future with effective solid waste management focused on recycling and energy. Eighth grader and presenter of the project Josef Homola explains, "Our
model processes solid waste and converts it to clean energy."
Sixth Grade Teacher, Mrs. Sue Hawkins entered the School into the competition over a decade ago, "We simply needed to challenge our middle school students. They had completed algebra
and needed an elective which focused and highlighted their mathematical strengths. The Future City Competition was a perfect fit."
A team of 12 students created a model of the futuristic city with recycled materials. Seventh grader and presenter, Aleena Kappen answered judges with her favorite piece of recycled
material used for the display, "We actually pulled an automatic paper towel dispenser out of the trash can to create a focal point for the model- a generator." The middle school student
continued, "We had a lot of fun smashing the dispenser with a hammer to retrieve the motor."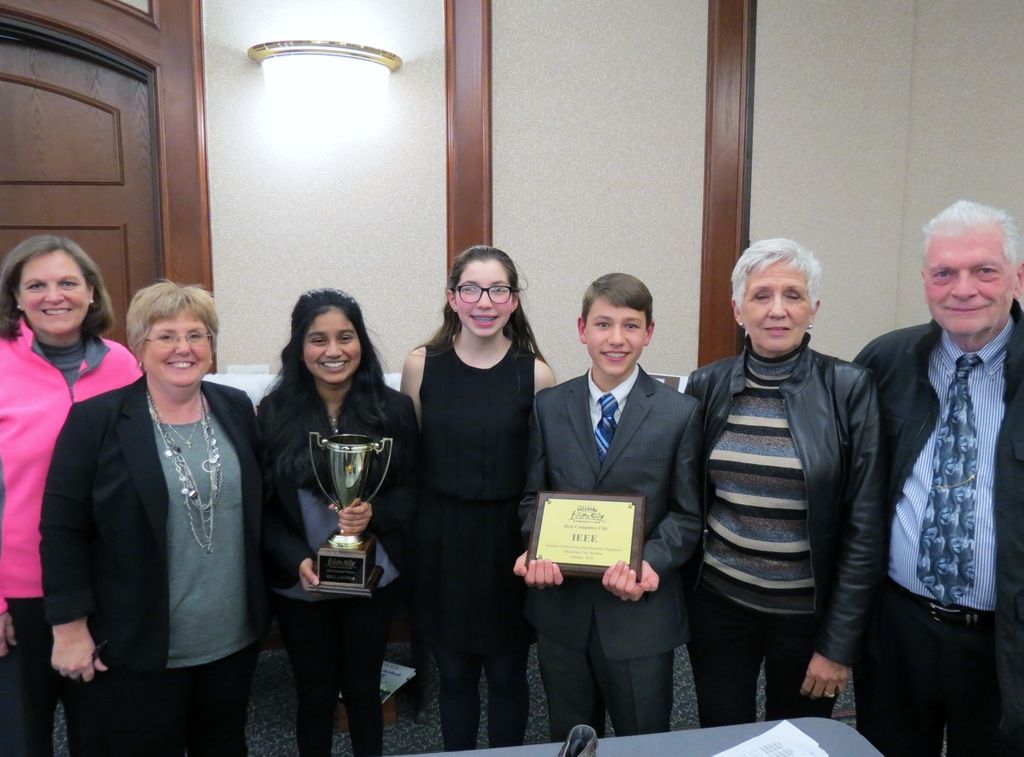 The competition team was mentored by engineer, Mr. Gary Swymeler, using SimCity ™ software. St. Philip Neri also received the special award, Best Computer City. "We attribute our
success not only to our amazing teaching staff and students, but to the School's 1-1 Tech Initiative.," stated Principal Brenda Tener. "Placing Chromebooks in every single middle school
students' hands provided them the needed tools for Future City competition this year. We want to continue our legacy in this state as the best school in the competition. We could not be
prouder to advance to Nationals for the tenth time in 14 years!"
Future City National Competition will be held February 12th – 17th in Washington, D.C. The team will compete with other teams across the country for a grand prize of $7,500 and a trip to
Space Camp.