On the heels of the Pope's visit to America, St. Philip Neri students began their mission to better the environment and develop the academic research needed to once more be successful in national academic competition.
St. Philip Neri Students Prepare for Future City
The St. Philip Neri Future City members are defending their regional championship title awarded in 2014 for Best Essay. According to their website, "Future City is a cross-cultural program that lets students in the 6th, 7th and 8th grades do the things engineers do: identify problems, brainstorm ideas, design solutions, test and retest, build and then share the results."

(The 2015-16 Future City Team gather for a group picture with Midwest City employees during their field trip. [left to right: (Mrs. Gary Swymleler, Mrs. Monica Schmidlkofer, Mr.Paul Streets, Ketaya Sparks, Shelby Rubino, Aleena Kappen, William Jansen, Josef Homola, James Wildes, Trevor Skinner, Rebekah Cleary, Mrs. Sue Hawkins, Jonathan Joseph, Teddy Fort and James Long. )
     The competition is a five month process and will focus on environmental impact. The topic could not have been introduced at a better time than after His Holiness' address to the United Nations General Assembly in New York urging members to better their stance on pollution, "[Man] possesses a body shaped by physical, chemical and biological elements, and can only survive and develop if the ecological environment is favorable. Any harm done to the environment, therefore, is harm done to humanity."

(Pope Francis addresses the United Nations General Assembly on September 25th.  Photo credit: Mary Altaffer/AP; media.npr.org)
Led by Mrs. Sue Hawkins and Mrs. Monica Schmidlkofer, the team took a field trip to Midwest City's Waste Management Facility this week. There, the students were met by SPN Parent and SAC President, Paul Streets. Streets serves as the Manager of the City's Sanitation and Stormwater Quality Departments. What better mentor than that of a city leader who is not only educated, but passionate about the ingenuity to better the environment, "It's our [city's] goal to see every household recycle more and waste less."

 (Streets conducts a Q&A session with Future City Team.)
  The students, though as pungent as it was, witnessed trash trucks dumping into the City's transfer station. They learned the process of solid waste management and asked questions as to how the procedures currently in place could be improved.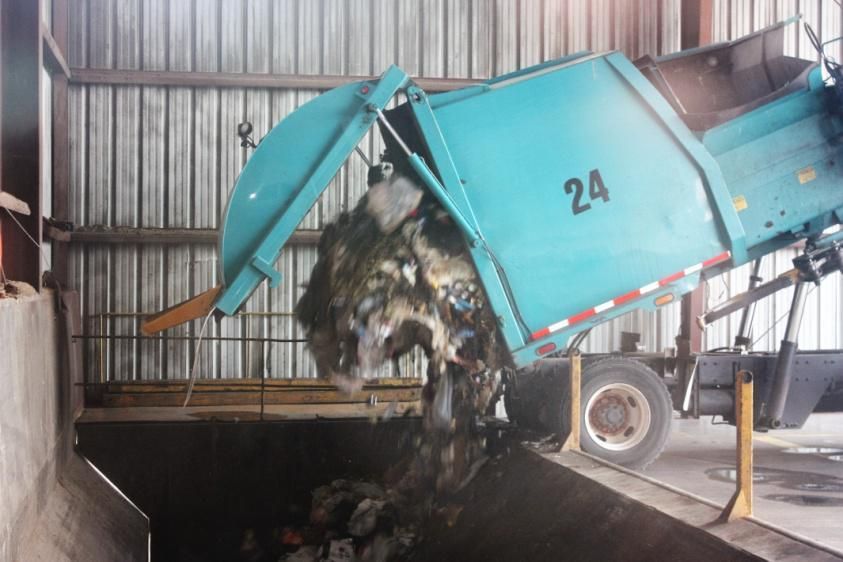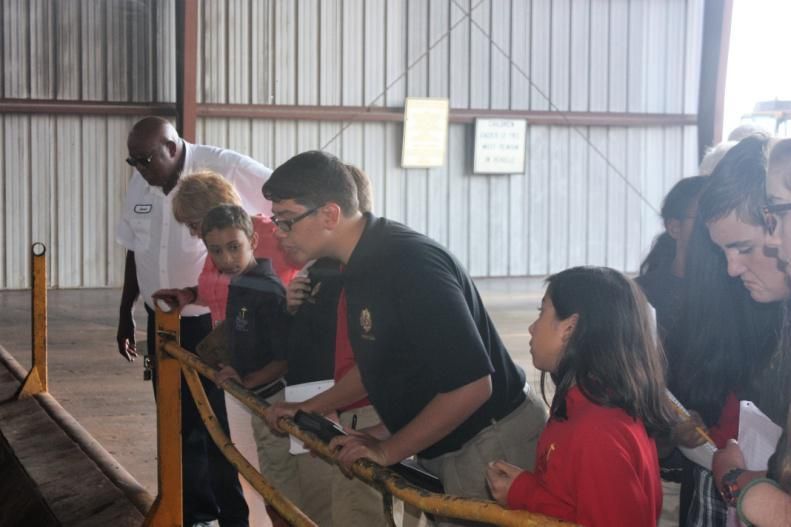 The Future City Competition will be held in Edmond in January 2016.