St. Philip Neri Catholic School celebrated Catholic Schools Week in full force focusing on community service, teacher appreciation, vocations and celebrating grandparents, families and volunteers.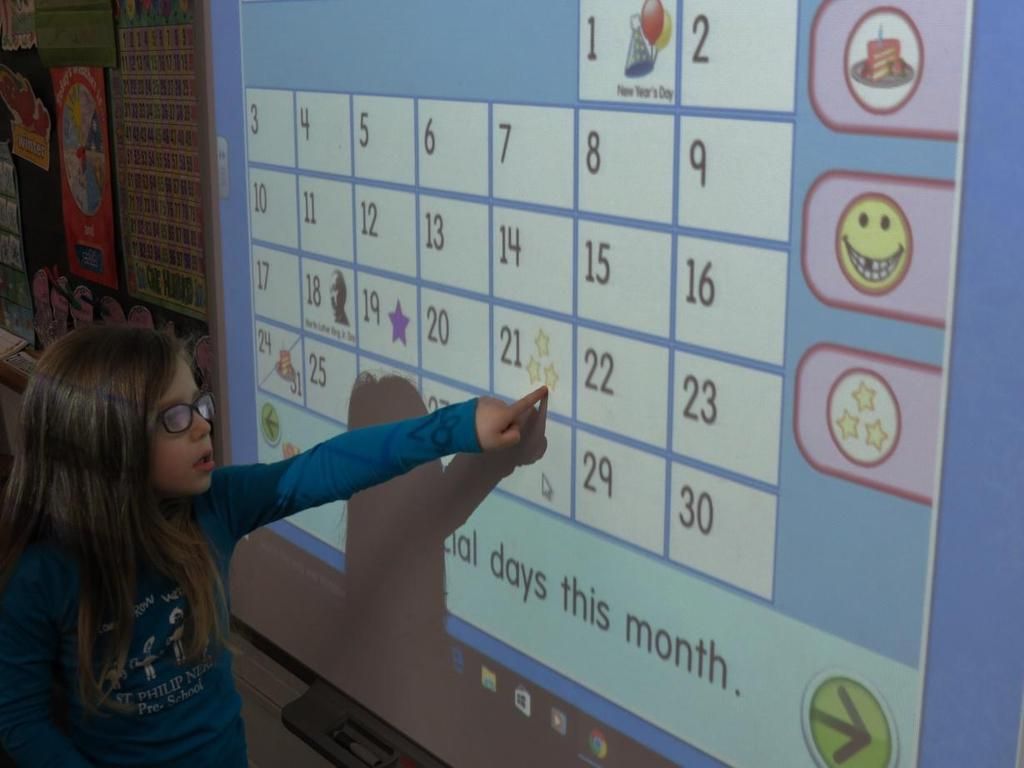 The week started on Sunday with a celebration of Mass. School families were in attendance and Father Fuller addressed the assembly with the advantages of a Catholic education. Father Fuller stressed to parishoners to continue to offer their support to the School.
Following Mass, Principal Tener and staff welcomed prospective families with an Open House which highlighted the School's new 1-1 Tech Initiative providing individual iPads for early childhood education and Chromebooks for middle schoolers. Most classrooms have or will soon feature SmartBoards as part of the technology campaign.
Monday, Midwest City Mayor, Jay Dee Collins was welcomed to the School's morning assembly. Mayor Collins was a former educator as well as police officer and spoke to the students regarding community service. He was presented with a plaque which featured St. Philip Neri's School Crest, a city logo and scripture verse pertaining to Community Service.
Tuesday, the focus was vocations. Spanish Teacher, Mrs. Eva Artega stressed the importance of the call to Christ and had students write to a friend and Spanish priest. A call was also placed so that children could freshen up their foreign language skills and send kind words of encouragement.
Wednesday, the faculty and staff were greeted with gifts from the School. Scarves or hats were presented.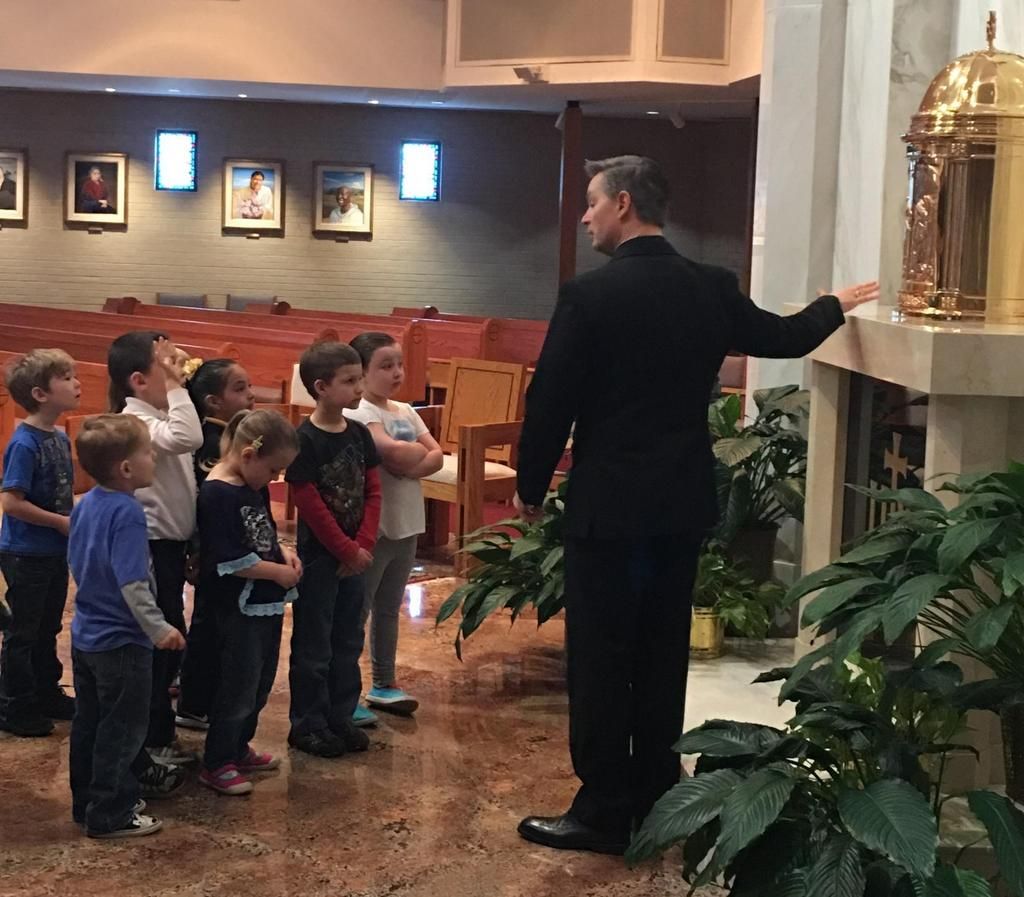 Also on Wednesday, Father Fuller met with classes in the sanctuary to discuss the importance of the tabernacle. The young students were able to identify the ornamental receptacle as the holding place of the Blessed Sacrament and kindergartner, Cordelia Olson stressed,"It's to keep Jesus safe so we won't lose him!"
Father Fuller was also presented with gift, a scarf with his personal motto "In Omnibus Caritas" which translates, "No matter what you do, do it in charity/love."
Thursday, School Mass was celebrated with Grandparents and a reception following. Multiple generations of St. Philip Neri families gathered for refreshments which were served by the middle school students.
A highlight of the week was the airing of The Good News on Oklahoma Catholic Broadcasting station 97.3 FM on Thursday and Friday. St. Philip Neri students proclaimed the Word of God which was hosted by Deacon Larry Sousa.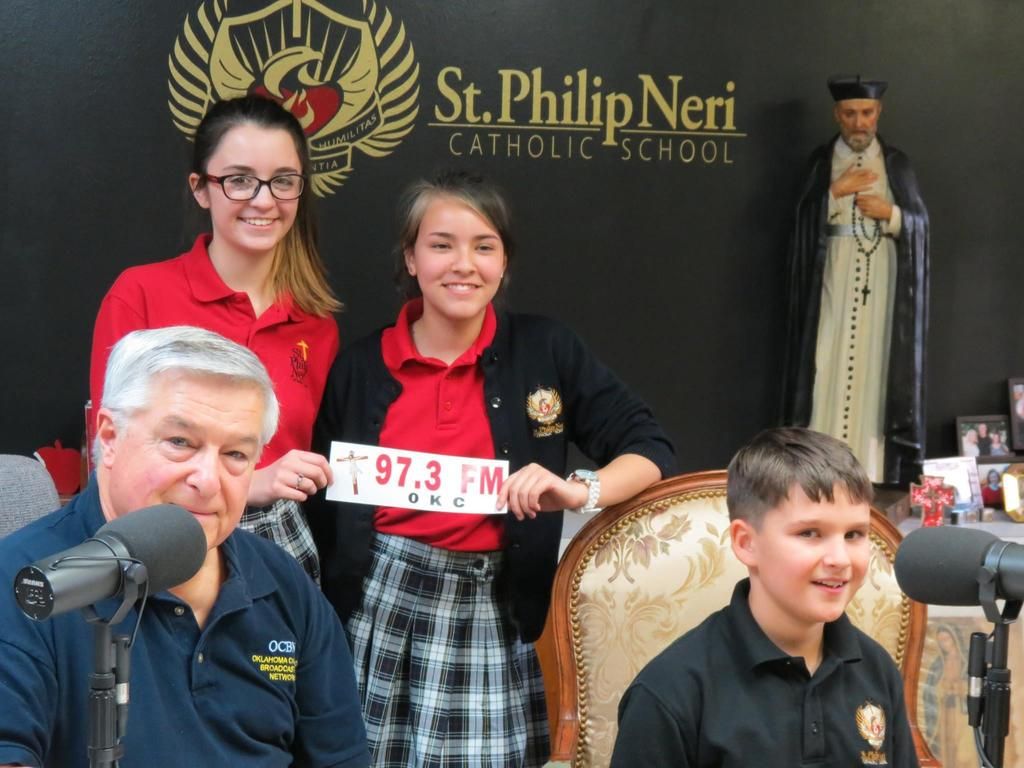 Friday,
volunteers and parents were greeted with flowers and kind words from Principal Brenda Tener.
All school families received a complimentary yard sign with the School Crest to commemorate the week celebrated nationally in all Catholic Schools.
Special thanks to Mrs. Stotler and Mrs. Arteaga for coordinating the events.